About Trenchers
Team Quebecois, Canadien who create videos of our expeditions, to discover the most beautiful backcountry snowmobile spots in Canada and the United States.
Craftsmanship
Our goal is to offer our clients quality products and service. We are proud to have built our a-arms kits here in Quebec.
Our products are designed, tested and built here in Quebec, Canada so we have full control over the quality of our products.
Our a-arms are powder coated black, a very sustainable process to extend their beauty over the years.
We use chromoly steel for increased stiffness. We also use different tubing size at the front and back of the a-arms to absorb major impacts and do not damage the frame of your machine.
We have a high clearance design and we keep the stock geometry in all of our kits.
Backcountry Expedition
During the winter of 2016-2017, Trenchers team traveled thousands of kilometers in search of the best backcountry snowmobile spots in Quebec and as a bonus a small trip across Canada to Whistler.
Massif du Sud, Qc, CA
For several years, even before the creation of Trenchers, Benoit and Maxime rided the spot of the Massif du Sud. We wanted to start the new season by launching the Massif du Sud expedition which is a bit of a hometown for the guys. This episode is also an official presentation of Trenchers, a sharing of what motivates us to always evolve the material offered and improve our products. The shooting turned in our favor and we had two beautiful sunny days before finishing with a rainy day.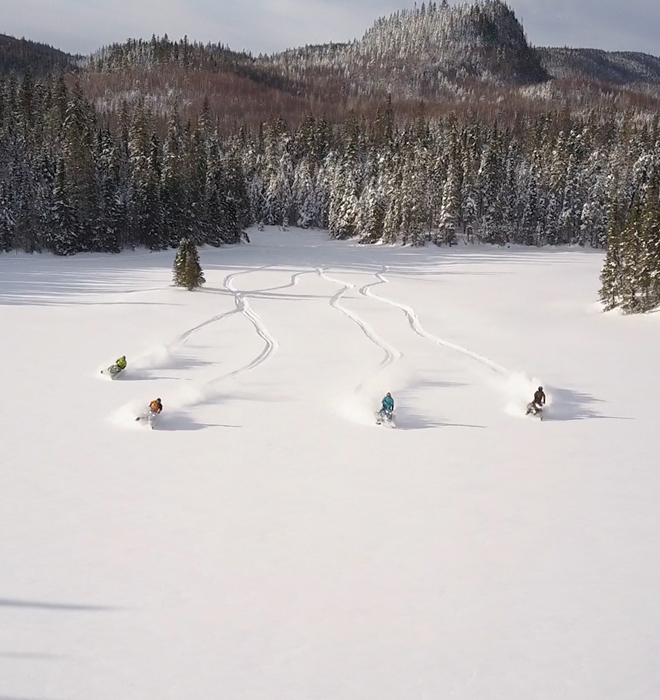 Pointe-À-La-Croix, Chic-Chocs, Gaspésie
For this second expedition, the Trenchers team traveled to Gaspesie, specifically in the Baie des Chaleurs area at Pointe-à-la-Croix, for a 3-day shoot where the rain was also on the shooting. The snow conditions were hard, but the team still managed to find some good spots and made the trip fun. Definitely a beautiful area to discover for backcountry lovers!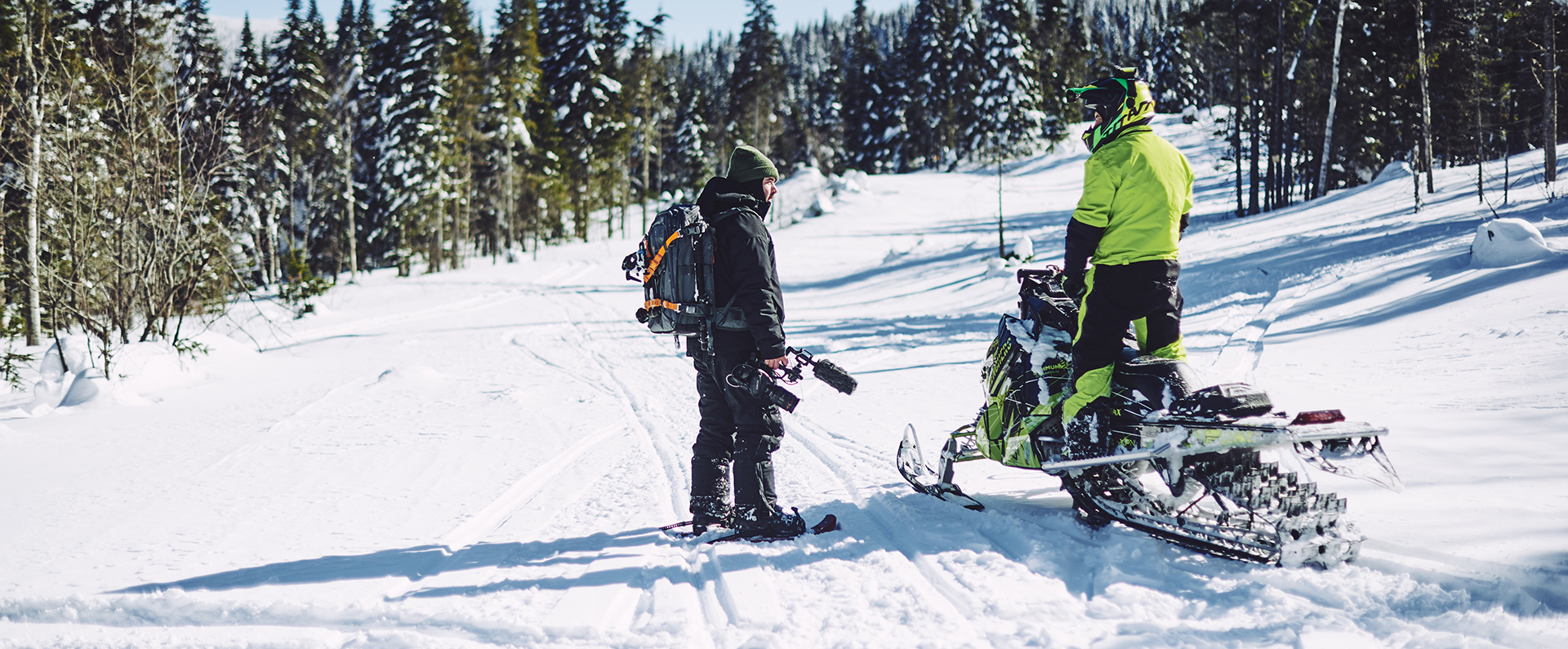 Monts-Valin, QC, Canada
For several seasons, Trenchers riders heard about the Monts-Valin region, where there is a lot of snow falling. For this 3rd 2016-2017 expedition, the Trenchers team visited Pat Bill. The snow conditions were incredible, the lakes were inviting, but our riders never stand far from the trees
Whistler, BC, Canada
Here it is, the last expedition and our favorite, Whistler with Chris Brown from Ride Whistler and Christian Gagnon! It was a first for the whole team, as much for the riders as the film crew to be able to ride and film in such conditions. The whole team learned a lot on this trip and it is certainly a destination that we will revisit in the coming years. For the people of Eastern Canada, it's a journey you need to do in a lifetime ... With an organization like Ride Whistler it's all easier, get in touch with them to make your dream come true! We kept you a nice little surprise at the end of the video :)